Why do You Need a Letter of Recommendation for Admissions?
The college or graduate school application process is a long, difficult one. It can test one's organization, planning, goal-setting, academic skills, and personal relationships. It can be overwhelming and confusing, with standardized test scores, application deadlines, personal statements and admissions essays, and requesting transcripts all part of the admissions process.
But one of the most important but overlooked details in the college application process is a strong letter of recommendation.
Many high school students applying to college and candidates applying to graduate school fall into the trap of procrastinating or undervaluing the recommendation letter. It is pretty easy to understand why: it is written by someone else!
This is a huge mistake. Because the letter of recommendation is one of the most important factors that college admissions officers consider.
Let's think about what else goes into college admissions: Grades are a snapshot of your academic results. Your SAT/ACT test scores are a standardized comparison. Personal statements demonstrate your communication skills and self-image but are, by nature, self-biased.
That leaves the letter of recommendation or reference letter as the only factor showing how successful professionals and academics view YOU.
Letters of recommendation allow admissions officers to learn about your personal strengths, skills, narrative, and performance in the context of real life. What good is your ace SAT score if you can't apply that knowledge in a class project? Maybe your grades suffered a bit during sophomore year but your professor has a legitimate explanation to put this in context. Perhaps you had to drop out of college for a year or two before finishing your degree. Grad school committees will want to understand the reason for such holes in your academic timeline.
Your reference letter should also sound comfortable to the reader while putting your character traits, personal strengths, and prior academic achievements in context for a successful future. In short, a strong recommendation letter ensures you're a well-rounded individual, shows off your personal qualities, and answers all important questions admissions officers have about incoming students.

Before downloading the letter of recommendation request template linked further in this article, read up on some of the details for how to ask for a LOR from a professor, boss, peer, or other recommenders.
What to Include in a Request for a Recommendation Letter
Convinced of the importance of a strong letter of recommendation? If so, you can check out this detailed guide to writing a LOR and a letter of recommendation template.
This is a complete guide covering the following questions:
Who should write letters of recommendation?
What should be included in a recommendation letter?
Which information does the recommender need?
What type of writing is expected in a recommendation letter?
It also provides detailed examples of common problems & solutions. There are also some useful "template phrases" for recommendation letters that are eye-catching and powerful.
How to Make a Request for a Recommendation Letter
One of the most important steps in your request for a reference letter is to make things organized and easy for your recommender and include enough relevant details. When making a request for a letter of recommendation from a professor, keep in mind that they get dozens of such requests from students each semester.
While it's widely accepted that this "comes with the territory" for professors, you should not assume that they enjoy receiving last-minute requests to write recommendation letters. Professors are human after all, and a relationship with any person is often a tit-for-tat where you get out what you put in.
In other words, the more effort you put into preparing your information and answering key questions about your qualities, the better and more convincing your letter of reference will be to the reader. The sheer act of making it easier for your recommender will motivate them to make your letter better.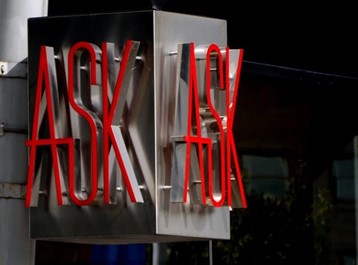 Here are some other factors you need to consider when asking for a letter of recommendation.
Choose your LOR recommender wisely
Make a rough list of 4–5 professors you'd like to write your recommendation. Create two tiers. Tier 1 would be professors that you have interacted with favorably and who have taught classes you have taken and in which you earned good grades. Here, you're going after deep interactions with your recommender. Therefore, an upper-level university course professor in your major or area of interest or maybe a high school coach you spent lots of time with would be good options.
Tier 2 could perhaps be a professor who taught a well-attended "101 class" where you received a good grade. These types of professors typically write "form letter" recommendations that aren't very personal or convincing, but this can be mitigated by our sample template below.
Make a formal request and provide all the necessary information.
Remember our theme: You are putting yourself in the best situation for success by doing the work for your recommender. "Help me help you" should be your motto.
Here's some information you must include when writing your formal request:
Who you are (name, major)
Which classes you took with this professor or teacher
Grades you received in those classes
Notable projects, knowledge, insights, and impressions you got from the class
Specific skills/knowledge you want your recommender to emphasize
Specific examples of your interactions with your recommender
The universities/programs you are applying to (include deadlines, contact info)
Remember to always be polite, respectful, and gracious when asking for a recommendation letter. Your referrer is giving you free help in your life and career, and this cannot be understated.
Lastly, make sure you include your CV/Resume and statement of purpose or college admissions or application essay. This shows that you are prepared and it helps the professor know what content to write about. Including a transcript of your coursework also couldn't hurt.
Get Professional Editing & Proofreading for your Recommendation Letter
Most teachers and professors do not have the time to write out a strong, personalized reference letter. There is an obvious reason for this–they don't have enough time to pen reference letters for all of their students. Every year, teachers get several if not dozens of requests for recommendation letters. The result will be a general letter of reference unless you take the time and effort to reach out and provide them good content. Your goal is to make recommending you as easy as possible for them.
This means writing and polishing your recommendation letter until it is perfect. After all, your teacher or professor is signing off and vouching for you.
This is where English editing services including personal statement editing, recommendation letter editing, and SOP editing services from a reputable proofreading company such as Wordvice can help. Professional editing and proofreading companies can make this crucial step in the college application process seamless. Remember that letters of recommendation must get two critical sets of readers' eyes: your teacher/professor and the college admissions office.
Letter of Recommendation Request Sample
Below is an example gleaned from my years of experience as a writer and consultant for essay editing services.
We have included all of the above necessary information and even organized it into tables, which is a bit different, organizational, and potentially eye-catching. The entire letter of recommendation request (email example or hard-copy example) can be adjusted to fit on a single page by altering the table size.